Super Smash Bros. Ultimate is now out on the Nintendo Switch. Then, at The Game Awards, Nintendo announced a new character for the roster: Joker from Persona 5. It's not uncommon for Super Smash Bros. to include characters whose main games are not on a Nintendo console. After all, Cloud Strife's reveal in Super Smash Bros. 4 was a massive surprise to fans of the series, and he wasn't in a game originally designed for Nintendo.
About Persona 5
I'm just going to take a moment to talk about Persona 5. It's without a doubt one of the most popular RPGs in Japan, and one of their biggest best-sellers. For those unfamiliar with the story, it focuses on Joker, a Persona wielder who leads the Phantom Thieves. Their entire MO is to send out calling cards to their enemies so they can steal the treasures from their palaces so they can change the evil in their hearts.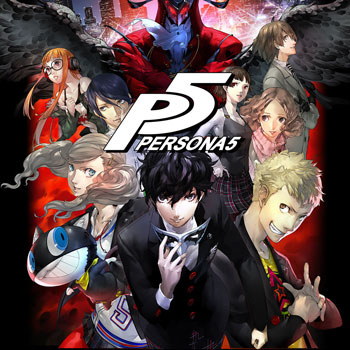 That's only a brief description of the original game, but I chose to describe it so we could try to decipher how he would fight in Super Smash Bros. Ultimate. Joker can use multiple Personas, but will this be shown in the game or will they choose to keep with one. So far, it looks like he'll fight alongside his original partner: Arsene. These aren't his only skills. Joker uses a dagger and his handgun in battle, with the personas increasing his power and enabling him to use magical abilities – in Arsene's case, Joker can use curse attacks. This means he has the chance to be a reasonably powerful character to use. Of course, you can expect this, especially as he is the first DLC character that they have announced.
What could this mean for the future?
The addition of Joker on the platform leads to other questions as well. After all, the majority of the fighters in Super Smash Bros. have games on the platform. Even Final Fantasy VII and other games in the series have now got games for the Switch, even if they aren't out yet. So will this mean there's an opportunity for Persona 5 to become available on the Switch? It wouldn't be out of the range of possibility. After all, there are other Persona games available on Nintendo platforms even if they aren't part of the mainstream continuity. The most recent addition to the Persona/Nintendo family was Persona Q2 which came out on the 3DS on the 29th of November 2018 in Japan.
Joker's appearance is a surprise to many, but this could lead to much more than just an additional fighter. I don't want to make any promises, but there could be a chance due to the popularity of Persona 5 in Japan.
Joker will be available to download some time in 2019, with a set release not yet confirmed by Nintendo.